Do you want to start your own personal training business?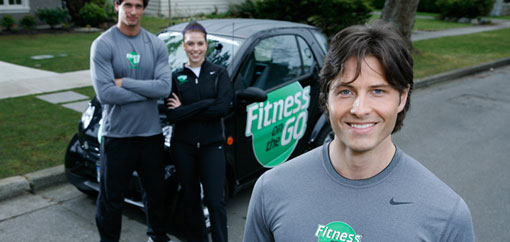 To create a structured business that is ready for success takes time and money, without the guarantee of a proven concept and brand. We fast track personal trainers on the right path to owning a business with the proper structure, a proven brand, and a full management team. Our trainers earn an average of $55 – $60 per session.
Provide a service you can feel proud to call your own – A better client experience results in a better business:
Our customer experience is unparallelled in the fitness industry. We have a 25% referral rate – meaning with every 4 clients we get, we receive 1 referral that becomes a paying customer. We have also seen an increase of customer retention by 15% with the introduction of our rewards points.
A more organized trainer results in an efficient business:
As an independent fitness business owner you have to design programs, run classes, train clients, create advertisements, market your business, attend networking events, write blog posts, send out press releases, submit articles, update your website, keep records, manage your books, pay your bills, and so much more. You may be able to do it all for a while, but in time it will take the fun out of being a fitness professional.
Trainers make money by billable hours, so the less time they need to manage their business the more time they have to earn money doing what they do best – personal training. Outsourcing the work to professionals in each respected field is a smart solution to freeing up time and keeping the business running smoothly. We help trainers provide a professional service with a full management team to achieve better results than 1 owner/operating can.
Our team:
• Business coaching – There's a reason we have serviced over 5000 customers. Receive a 25 week step by step marketing program on how to build your business to success. Our trainers can book in a time with a business coach for 30 minute power sessions as often as they like to get the proper guidance on how to build their business most effectively and efficiently. Our president, Dan Mezheritsky, started Fitness on the Go in 2005 and sold $1,500,000 of personal training in his first three years as a trainer. Learn the tactics that worked for him and the many other Fitness on the Go trainers.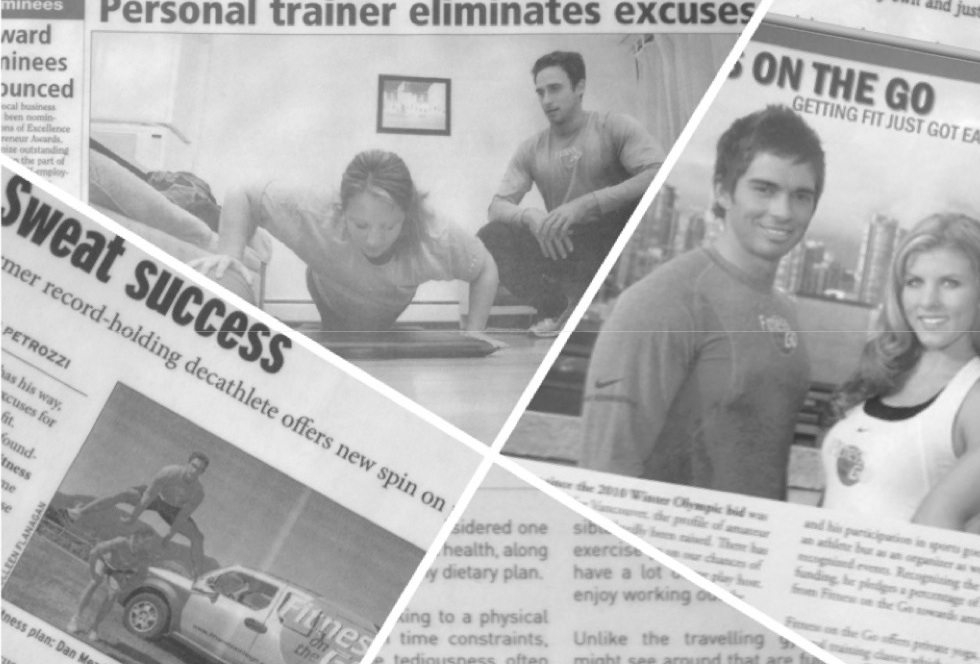 • Public relations – the press likes to write about us. We have been featured in over 25 publications, including an appearance on Dragon's Den. Our public relations will work to get our trainers featured in their local press.
• Call centre – our call centre is open 24/7 and acts as our trainer's personal assistant.
• Search engine optimization – This is very important to get new clients. We continually build our web presence and get ranked higher on google for specific keywords.



• Advertising manager – We know the best ways to get our trainers exposure. Our collective efforts have built an advertising budget far greatly than 1 owner operator can afford. This is how we can afford larger advertising like TV, radio, and other initiatives. Not only do we have 8 years of experience, we continually find new ways to get exposure and interact with the public. This year our advertising fund is estimated to generate over 1200 qualified leads for our trainers.
• Design manager – We have many marketing pieces created from brochures to television commercials; so when we start in a new market our trainer looks extremely professional. All new creative work and any specific creative work needed can also be requested.



• Social Media – our social media takes care of our blog, twitter and facebook accounts – over 2,500 likes and counting ☺
• Accounts receivable and collections – our accounting team bills and deposits money into our trainer's account within 3 business days. They also handle any failed payments and collections.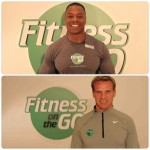 • Fitness Coaching – From Tommy Europe and Andre Potvin.
• Operating software – we have created a great customer experience with Fitness on the Go rewards points including a full exercise glossary, automatic referral cards, surveys, homework section and more. The software also makes managing each client a breeze.
How does The Personal Trainer Program work?

Our immediate goals:
• Get exposure for the trainer to get clients
• Teach the trainer tactics on how to "create referrals" and build their business
• Get the new area to the top of google for certain keywords
• Work with the trainer to find on-going advertising avenues in the local area
Our long term goals:
• Develop sustainable, renewable sources of clients
• Work with charities in the community
• Make the trainer known throughout the community as the fitness expert
• Keep the trainer's schedule full with personal training and away from all of the management
Starting a business with a proven concept, the proper guidance, a full management team, and an existing advertising budget, there is no better way to owning your own business for $400 per month.
The Investment
Start up cost: $289
Monthly cost: $400
Our vision
We want to make the personal training profession more reputable. We are North America's largest most respected in-home personal training company with over 100 trainers in over 30 cities. We help trainer's achieve their career and financial goals, while helping clients achieve their fitness goals with a professional and friendly experience.
Our application process takes from 2 – 4 weeks. To get started with a phone call with a Team Leader please fill out the form below: